Britcar Entry 2007
Fiona will enter the European Endurance Racing Championship in 2007 with her Janspeed Technologies MG ZR.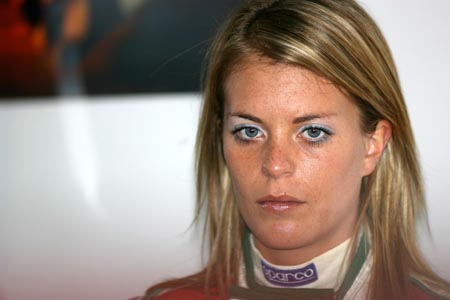 More commonly known as the Britcar series, Fiona's first race is at Silverstone International on the 24th March.
This will be Fiona's first race of the 2007 season and she is really looking forward to getting back into a racing car.
"I cannot wait to get back competing on a race track! October last year was the last time I competed, I came 5th out of 30 cars in the Spa Mini Challenge. I love racing my MG ZR and enjoy the Britcar series." Said Fiona.
Janspeed have a big reputation in the motor industry and are please to be associated with British Touring Car Championship Driver Fiona Leggate.
Janspeed will be doing all the engine re-builds, Mark Vaughan managing director of Janspeed said " I am very pleased to be back in motor racing and looking forward to working with Fiona and the Team. The MG ZR 190 is an engine we have looked after for years for many customers. We have worked on the engine over the winter period and are looking forward to seeing in perform on track.
Away form Britcar Fiona is very close to confirming her 3rd season in the highest level of British Motorsport the British Touring Car Championship.