25th April 06
BTCC Championship - Mondello Park
Rounds four, five and six of the British Touring Car Championships have proved frustrating for Boston racing driver Fiona Leggate at Mondello Park in Ireland.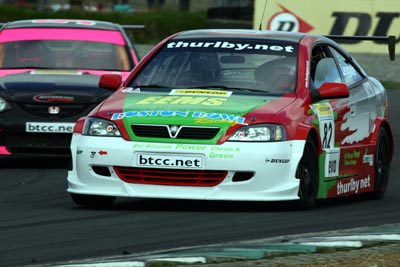 The only female on the grid came 14th in the first race and had to leave the second race when her clutch failed. Her team didn't have enough time to fix the problem meaning she had to sit the third race out. Fiona, who is sponsored by Thurlby Motors, EEMS, Boston Bowl and Staffsmart, said: "I'm obviously disappointed with what happened but I can take some positives out from the weekend and that is my lap times. All I want to do is improve and I am trying really hard. The car settings are still not 100% we are working on them!."

Matt Neal won the first two races with Mike Jordan winning the third.

The clutch on Fiona's Vauxhall Astra Coupe will now be repaired ready for the next meeting at Oulton Park Island on May 14th in which she's hoping for better luck.