26th May 2007
KartWorld Team looking for points at Croft
After a pair of points-scoring results at Thruxton, Jason Hughes is hoping to add to his tally at Croft, North Yorkshire (3 June) in his bio-ethanol-powered Kartworld MG.
The Preston driver's confidence is riding high and he clearly fancies his chances at Croft, which he rates as one of his favourite tracks. It was there in 2003 that he made his BTCC debut.
"I always look forward to Croft; it's a very challenging lay-out and a great lap to get right,".
"The MG has always been well suited to the track as past results show and I reckon we can get a few more points there. It should have been more at Thruxton when I started on the front row of the reversed grid for race three but made a mess of the first corner.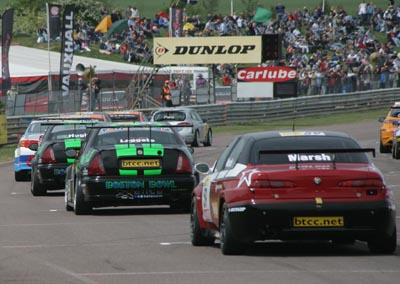 "If I can get myself into a similar position for race three at Croft I won't make the same mistake twice."
Hughes this year has seen his Kartworld team expand to two cars, now running a sister MG for Fiona Leggate. Coincidentally, it was at Croft that the Lincolnshire lass made her first BTCC appearance as well – in 2005 when she also became the first driver to bring bio-ethanol technology to the grid.
Hughes added: "The team has adapted really well to running two cars. Fiona has had some damage or engine problems which have made things a bit tough at times, but we've responded well.
"She keeps saying her ambition is to beat me. I'm getting quicker and quicker which is making it more difficult for her, but that's good as it makes her dig that bit deeper.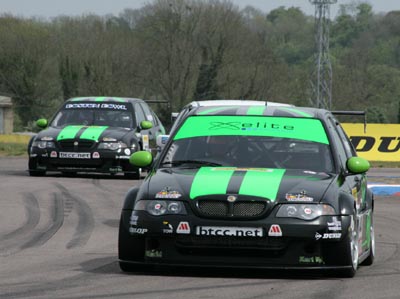 "Fiona's now got herself in the midfield scrum and if she can keep clear of the hassle then she could soon start picking up a few points herself."
Fiona is looking forward to Croft. She is getting used to the car and it is unfortunate that she has had a few bumps and crashes that are no fault of her own.
After 2 first places in the Britcar series recently and leading the championship Fiona will be looking to put in some good performances in the BTCC at Croft.
For those Fan's that would like to show their support for Fiona, Jason and the KartWorld MG Team there will be merchandise available at Croft and from Fiona's website.