27th June 2007
Fiona visits Headley Court
Fiona was invited to Headley Court, Epsom to visit the Defence Medical Rehabilitation Centre.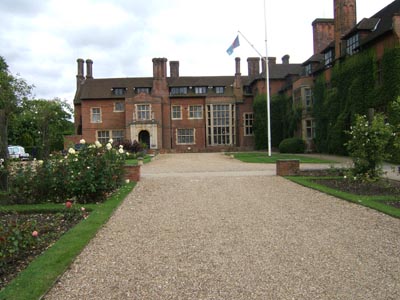 The men and women at the centre have all served in Iraq, Afghanistan and such places. Fiona spent the day meeting and talking to the troops and staff.
The staff there was very welcoming and showed her around all the centres, even getting her to try on some of the heavy army kit. The backpack Fiona tried weighed 85kgs, this is more than Fiona's own body weight and nearly the same as the extra amount of weight she has to carry in her British Touring Car.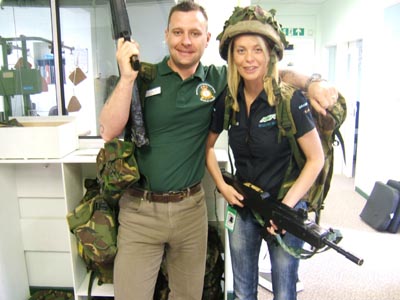 Fiona was impressed with the facilities of the centre and thought the staff done a fantastic job keeping up moral.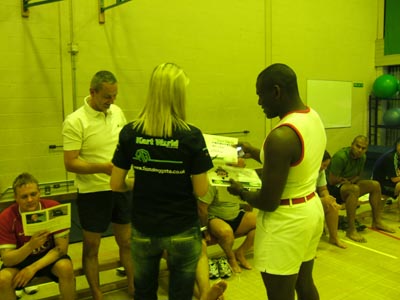 Fiona said, some of the men and women have had a difficult time doing service, hopefully my visit helps them with a speedily recovery.