10th December 2007
London Motorsport Show

Last weekend Fiona's touring car was on the Girlracer.co.uk stand at the London Motorsport show. This was the second time the event has been held and it had increased in size due to a rallycross event being held outside. Girlracer were using the event to promote their new GR1 car perfume brand as well as their usual aim of encouraging women to become involved in Motorsport. Fiona's BTCC MG car generated lots of interest, being surrounded by crowds for most of the weekend. Girlracer director Gary wood said the show had been a great success and thanked Fiona for the loan of her touring car for the weekend. He hopes to be exhibiting again at the Autosport show in January where Fiona will hopefully attend as well as racing in the racing4charity celebrity kart race on Friday afternoon.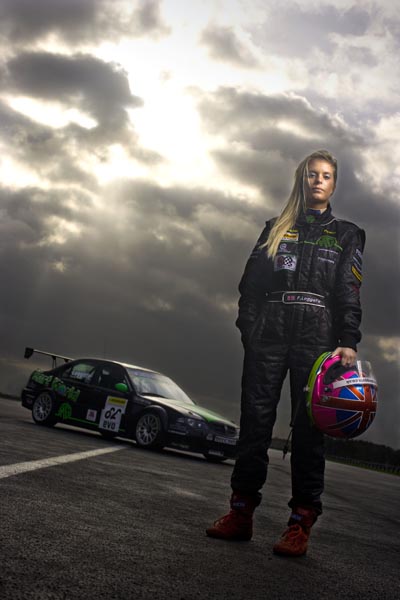 Welcome to the London Motorsport Show, a brand new exhibition celebrating all the disciplines of motor sport. This show has something for everyone – from racing drivers to die hard enthusiasts, professional teams to those just starting to compete – its all ready and waiting for you.
With an amazing array of vehicles including the latest karts, single seaters, rally and saloon cars, product launches and the announcement of new racing opportunities and scholarships for the 2008 season, make sure you don't miss your place on the starting line!