30th August 05
Fiona matches best ever result with more Bio-power.
Farmer's daughter enjoys a good beet in Scotland.
Dunlop MSA British Touring Car Championship Bio-ethanol powered girl race Fiona Leggate faced a tough and challenging, wet and windy race track in Scotland for the latest round of the top UK race series, but despite the conditions and biff and bag on track Fiona matched her best-ever finish of the year and brought the car in for strong finishes for all three races.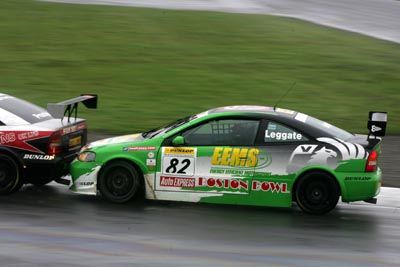 Farmer's daughter Fiona, racing a Vauxhall Astra powered by environmentally friendly fuel, was able to avoid numerous incidents in the action-packed race series which is televised on Saturday afternoons on ITV1.
"There was only one word to describe Knockhill and that's wet," said Fiona of the 1.3 mile Scottish race track which was visited by heavy race, wind and fog on Sunday, despite the fact that much of the rest of the UK enjoyed fine weather and blue skies. "It was lovely - wet, cold, windy – not very nice at all."




Despite the very challenging conditions, where just seeing the track let alone looking for passing opportunities was the name of the game, Fiona kept her foot down happy in the knowledge that she was the only car on the seventeen-strong grid using a renewable resource fuel.
"I'm pleased with what I did on track, considering I hadn't driven a touring car here in the wet," said Fiona. "In the first race I was enjoying a good battle with Mark Proctor and I was trying up that little bit harder to get past him, it's really good to be there racing against someone."
In race two Fiona found herself caught up in a battle for tenth place, the position which equates to pole position for the third race of the day. "I noticed they seemed to be going a bit slower," said Fiona, would wanted to be moving up the order. "I'm out there to race, I want to do as well as I can."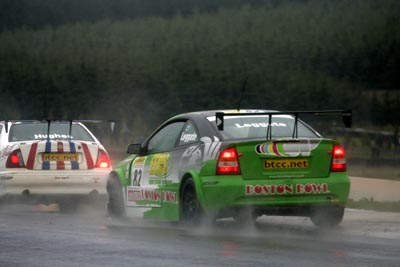 The Tech-Speed run Vauxhall Astra Coupe that Fiona drives is fuelled by a mixture of Bio-ethanol fuel and petrol and the percentage of Bio-ethanol was upped from 60% to 70% at Knockhill. "The engine's still good, it's still as powerful as it was before; it's brilliant."
Fiona matched her best-ever overall finish in the series with a ninth place in the overall standings in the final race of the day, a result all the more impressive when it's considered that six of her rivals are driving for manufacturer teams, and a further three cars are in the big money Team Halfords who currently lead the championship.
Bio-ethanol fuel is a sugar-based fuel made from farm crops such as wheat and sugar beet and is therefore a renewable energy resource. It is of benefit to the farming community as it adds another useful resultant resource to the production cycle.
"It's really good for the environment, and everybody seems to be taking a keen interested in it which is good," explains the 25-year old. "We're just developing it and the engine more and more, and it's not lacking power at the moment which is always a bonus.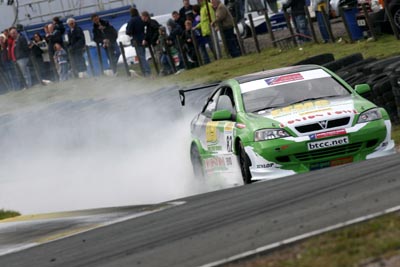 "As it comes from crops that's a bonus too as being a farmer's daughter I always want to support farming wherever I can."
Fiona Leggate is next out in action in her Bio-ethanol powered race car at Silverstone, home of the British Formula One Grand Prix, on September 18th.